Agitated Vessels
AVM
Applied Mixing & Blending Packages
Polymaster's Agitation Vessels can be designed to suit any and every application. They can be fitted to a range of tanks from bunded tanks and conical vessels to open tanks.
Benefits of the Polymaster Agitation Vessels:
Vessels ranging from 200L – 50,000L
Agitator options from 0.18Kw – 5Kw.
Custom agitator mechanisms available
Support stands & overhead frames available
High Specific Gravity vessels available
Available with fully compliant personal access platforms
Features
MOTOR
Motor sized according to application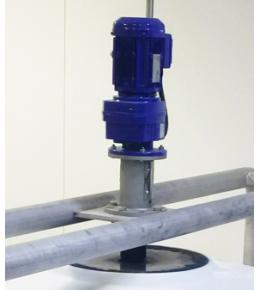 FLANGE MOUNT
Easy bolt on flange mount
IMPELLERS
High efficiency impellers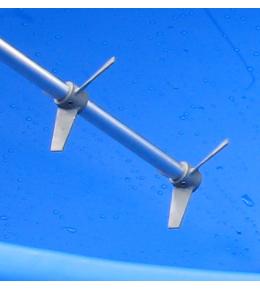 ENGINEERED SUPPORT FRAME
Alternative design frames available on request
FRAME
Provision for bolting to ground
Personal Access Platform
Available with fully compliant personal access platforms
Have a Custom Order?
Have a problem that you think this product can solve? Our team can guide you through the process of bringing that solution to life.
We know that sometimes solutions involve some out of the box thinking, we work with you to make a custom solution that matches your exact situation and actually solves your problem. Fill out this form and our team will be in touch.