Apply For An On-Farm Water Rebate Scheme
28 May, 2019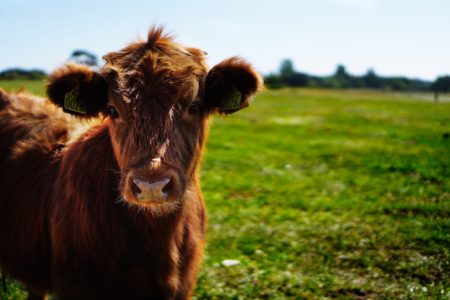 Did you know you could be eligible for up to 25% in rebates if you're a farmer in NSW, ACT, SA an VIC. For new purchases and installation costs for on-farm water infrastructure to help you in the current drought and to be better prepared for future dry conditions. TAS farmers are eligible for vehicle rebates.
In the face of an increasingly variable climate, the Australian Government provides a range of assistance to farmers and primary producers. These measures are aimed at helping farmers prepare for and manage the effects of drought and other challenges.
This rebate is worth $50 million over three years, starting from the 2018-19 financial year. State and territory governments will administer and deliver the rebates. Your expenses must occur in the same financial year as your claim.
WHO IS ELIGIBLE FOR WATER REBATES?
a primary producer (as defined by your state or territory)
a property owner, share farmer or lease holder
in an area defined as drought affected (by your state or territory)
in the grazing industry.
WHAT EXPENSES ARE ELIGIBLE?
Your new infrastructure must:
be for grazing livestock that you own (not agisted stock)
be for an animal welfare need
improve your drought resilience.
ELIGIBLE EXPENSES MUST RELATE TO BUYING AND INSTALLING OF;
Water Infrastructure must be purchased and installed for a genuine emergency animal welfare need and to improve drought resilience. Eligible water infrastructure includes:
buying and installing

pipes
water storage devices such as tanks and troughs associated with stock watering
water pumps and associated electronic systems to manage water delivery

desilting dams
drilling new stock water bores and associated power supply such as generators.Your expenses must occur in the same financial year as your claim. Purchases must be after 30 June 2018.
WHAT ARE THE BENEFITS?
IMPROVING ON-FARM WATER SUPPLY WILL:
address animal welfare needs
help primary producers to be more resilient for future droughts
increase productivity for primary producers
mitigate degradation of natural watering points.
HOW TO APPLY FOR WATER REBATE
NSW: The program guidelines and application form are available on the PIRSA website: http://www.pir.sa.gov.au/onfarm-water-rebate
ACT: ACT farmers' support package
VIC: To apply please complete the application form which can be accessed online HERE. Grants of up to $5,000 (ex GST) are available to eligible farm businesses. Applicants are encouraged to contact Rural Finance on 1800 260 425 if further assistance is required. https://farmhub.org.au/listing/on-farm-drought-infrastructure-support-grants/
SA: The scheme is available to eligible farm businesses in the following local government areas: Eyre Peninsula Region, Murray Mallee Region, Mid/Upper North Region: Pastoral Region. Farm businesses outside of the eligible local government areas can make an application if they can demonstrate a critical water need for livestock resulting from current seasonal conditions. To download the application form visit PIRSA today.
For TAS, QLD, and NT the following grant assistance is available;
TAS: Farmers in Tasmania are eligible for rebates of up to 40% on the motor tax pain on commercial vehicles used for agricultural purposes. https://www.transport.tas.gov.au/registration/exemptions-rebates/concession-card-holders
QLD: For available assistance visit https://farmhub.org.au/region/qld/
NT: For available grants and assistance visit https://farmhub.org.au/region/nt/
If you would like assistance in purchasing water storage devices such as tanks and troughs associated with stock watering and water pumps to manage water delivery call Polymaster 1800 062 064.
For further information about Farmer rebates available visit;