Waterguard – A New Innovation in Rainwater Tank Technology
We are excited to announce a brand new, ground-breaking innovation – Waterguard rainwater tanks. Exclusive to Polymaster, Waterguard is Australia's first & only antimicrobial poly rainwater tank.
Infused with Sanitized® antimicrobial protection, our Waterguard tanks are designed to keep your rainwater tanks cleaner and your water fresher, making it a safe and sustainable choice for your home.
Global leader SANITIZED AG is a worldwide producer of the Sanitized® antimicrobial hygiene function and material protection for textiles and polymers. For over 80 years, they have pioneered in developing innovative, effective and safe technologies for antimicrobial treatment.
WHY DO YOU NEED ANTIMICROBIAL PROTECTION?
Our Waterguard range has an antimicrobial treatment moulded into the tank's polymer during the manufacturing process, making it a more convenient and cost
-effective way of protecting your tank against bacteria.
Organic matter such as algae, mould and mildew can build-up inside your tank, which can make it dirty and risk contaminating your rainwater.
The Sanitized® antimicrobial treatment actively protects your tank and creates fresher, cleaner water.
WHY SHOULD YOU INSTALL A RAINWATER TANK?
Installing a rainwater tank in your home helps you save money and the environment. You can use the rainwater to wash your clothes, water the garden, fill the pool or even flush the toilet, saving your money and protecting the environment against pollution in our waterways by diverting storm-water runoff.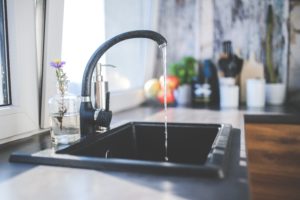 Installing a Waterguard rainwater tank will help you achieve a 6-star energy rating when building a new home.
Waterguard rainwater tanks are available in 3 models — Domestic, Slimline and our 2020L Slimline Tank Package in 8 of the most popular COLORBOND® colours.
Learn more about this exclusive range here or call 1800 062 064.