Dieselmaster Bunded Tank – Ranger Series
DMDS5000-10000R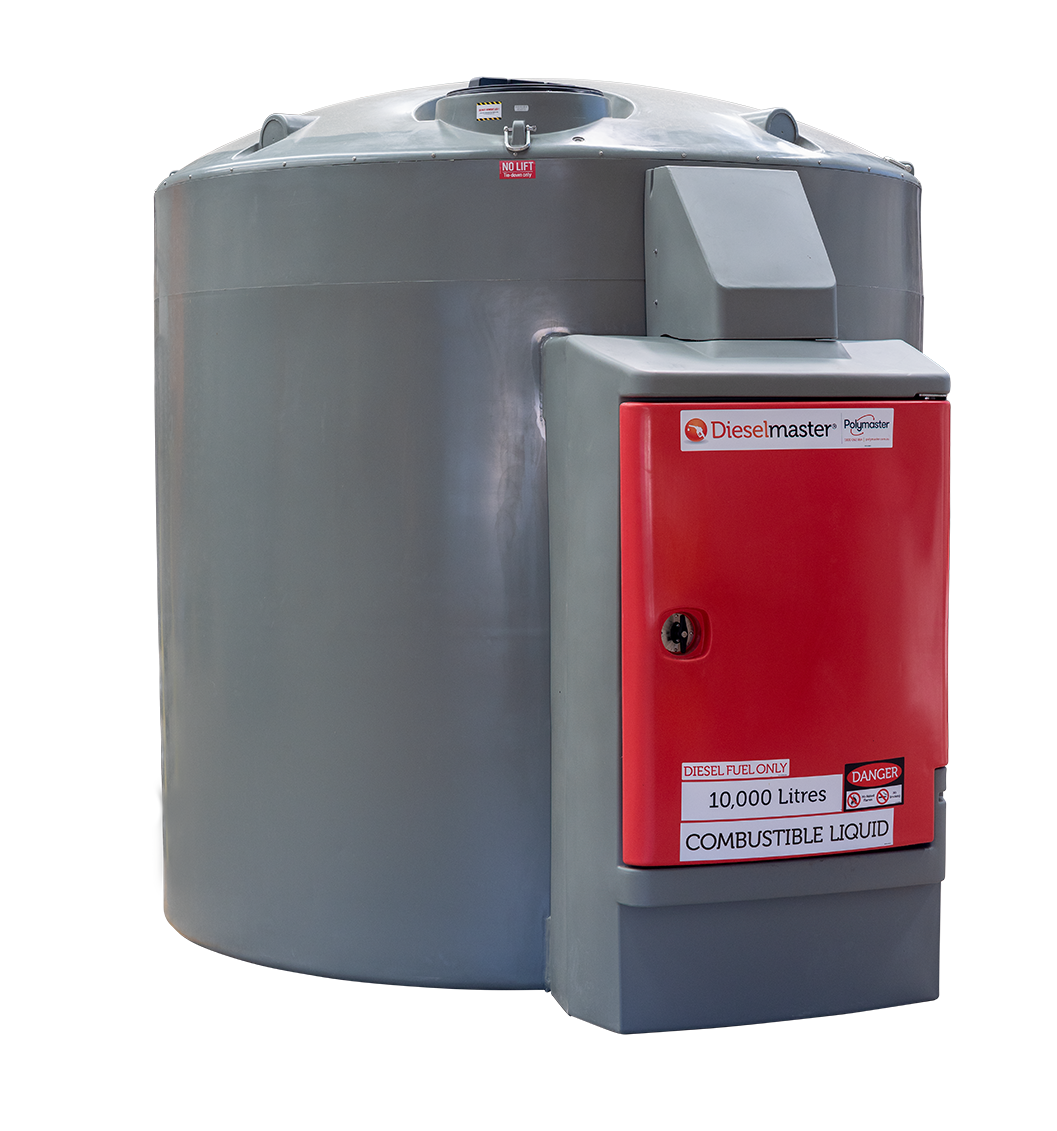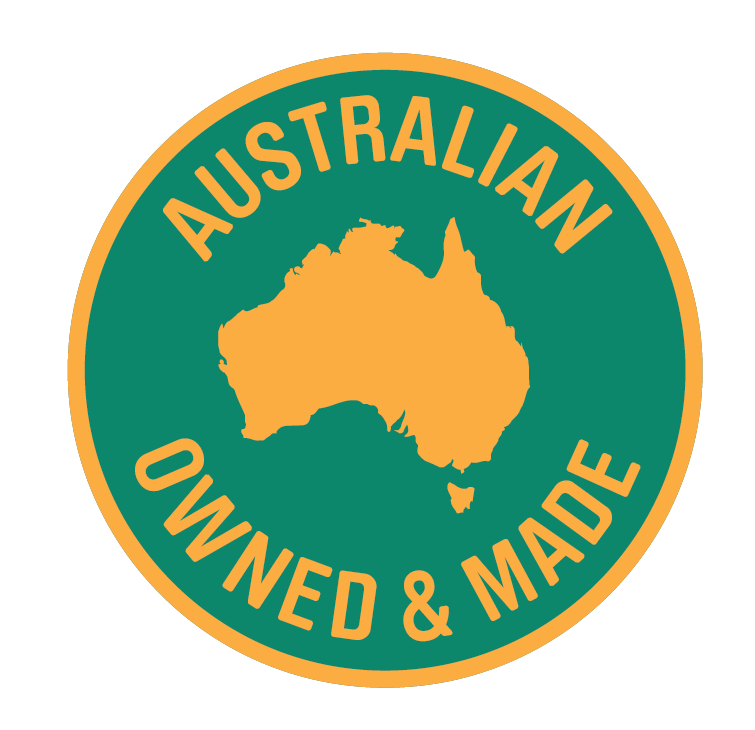 Australian Made
Dieselmaster Bunded Tank – Ranger Series
DMDS5000-10000R
The Polymaster Diesel Ranger double walled tank is an above ground diesel storage solution. Suitable for agriculture, mining, construction, trade and many more industries where diesel is required to be stored and dispensed.
The Dieselmaster Ranger Diesel tank is delivered as a PLUG & PLAY setup with everything you need already factory fitted as standard. It also includes a digital fluid meter to measure vehicle usage and a power control box with auto time out (10mins) and emergency stop.
Safely store and dispense your Diesel knowing the self-bunded tank, is a tank within a tank. It has double poly walls that prevent spills and leakage onsite.  Australian made and built for the harsh Australian sun a poly tank won't rust.
Features
Quality Italian Piusi 240V Diesel pump up to 70LPM
6mtr hose with automatic trigger nozzle
Auto-shutoff nozzle holster
Digital level indicator
High/Low level and bund alarms
Mechanical overfill protection
Power control box with Emergency STOP
10mins auto-timeout of continual use
2" camlock & ball valve for quick filling
30micron water capture filter
Digital fluid meter
Lockable secure cabinet to house equipment
External bunded tank and cabinet constructed of UV sun tough material – flame retardant
Find this product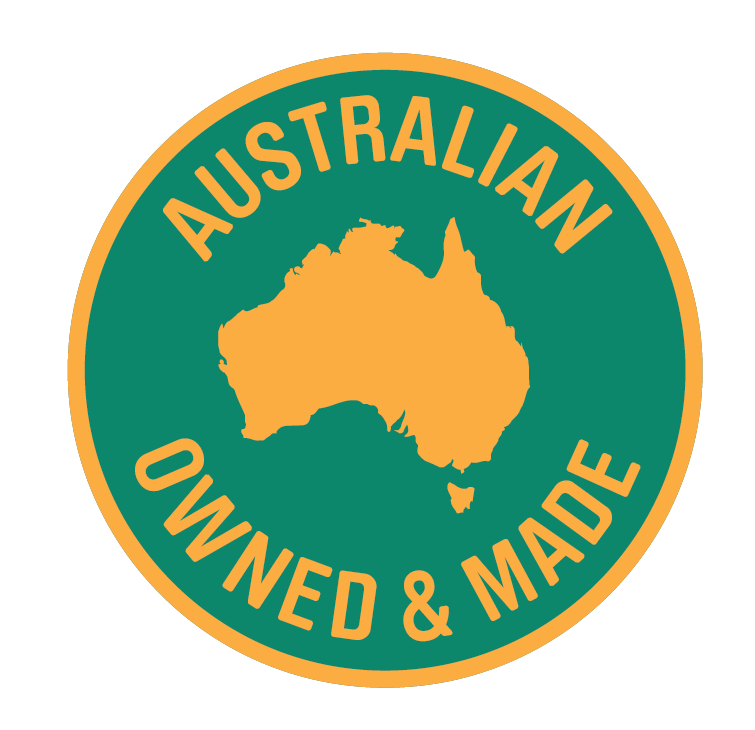 Australian Made
Image Gallery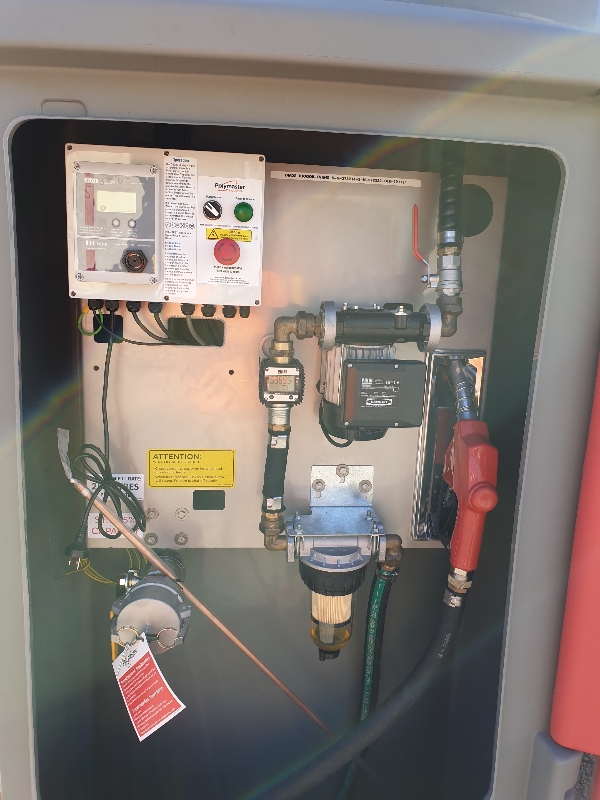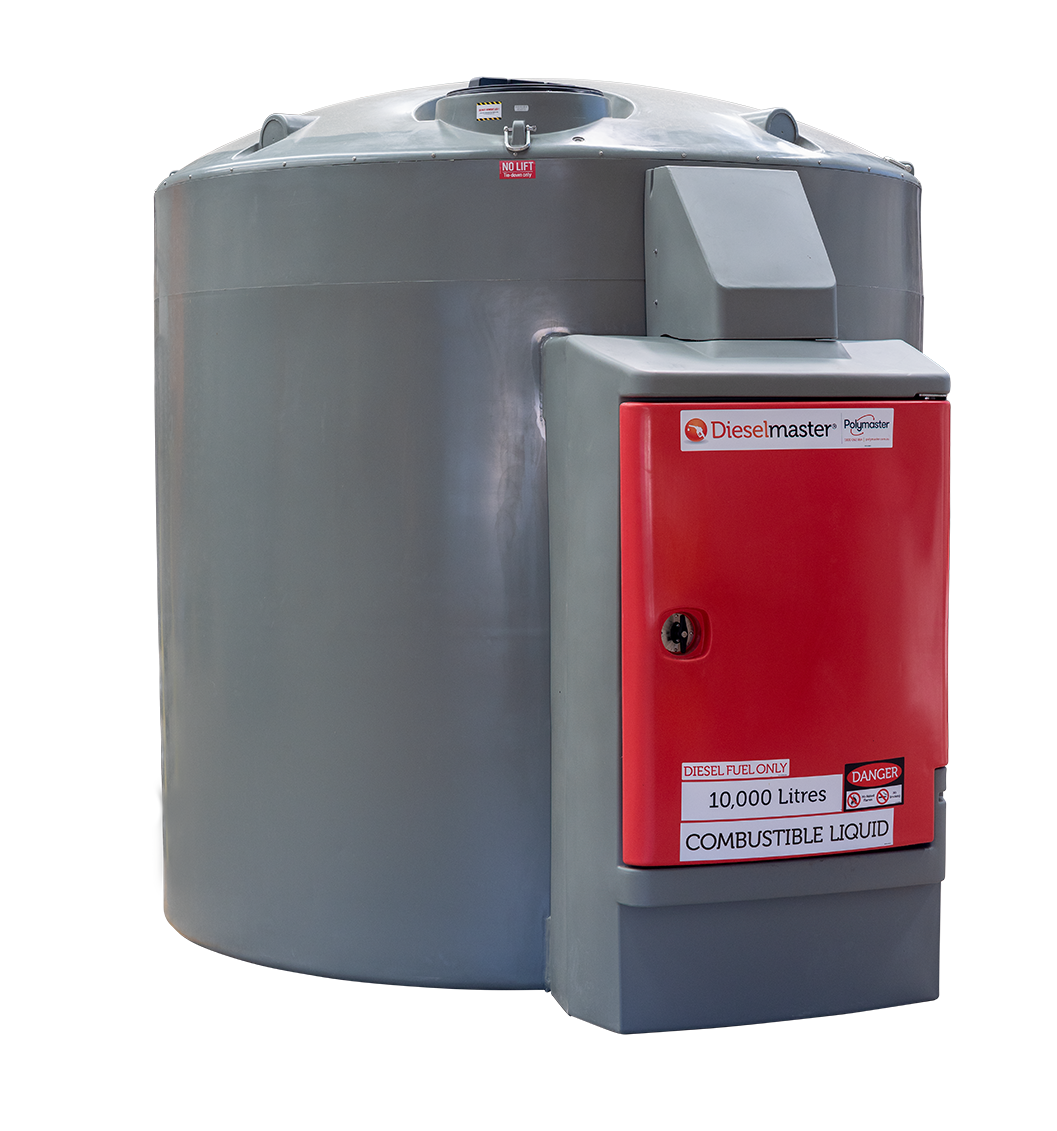 Questions? We are here to help.
We know that sometimes solutions involve some out of the box thinking, we work with you to make a custom solution that matches your exact situation and actually solves your problem. Fill out this form and our team will be in touch. or call us below.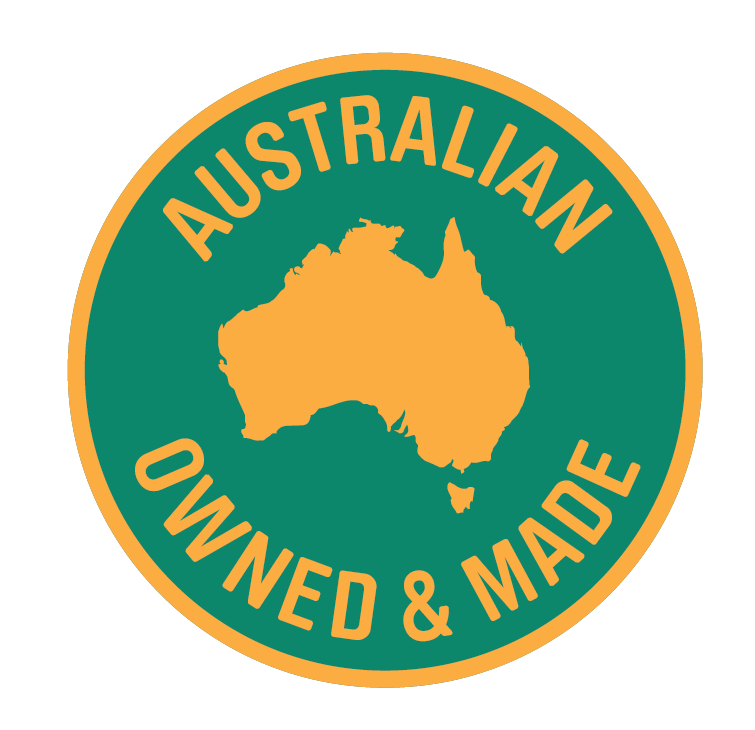 Australian Made