Round Process Tank 22,500 Ltr
PST22500
These tanks are certified to the Polyethylene tank standard for Water & Chemicals – Standard AS/NZS4766:2006  Licence No. SMKP 21429
Polymaster Industrial Tanks & Vessels feature:
Specific Gravities from 1SG – 2SG
Operating temperatures from -18ºC up to +50ºCelsius.
FEA Engineered Design with NO internal pole
Custom Process Connections →600NB
Multiple types of PE available
Double Strength UV+ resin for ultimate protection against Australia's harsh sun
Australian Made
Features
Overflow
90mm Overflow fitting
Seamless
One piece construction, moulded with no joins, seams or part-lines down the walls. At no stage is the roof cut off and put back on.
Lifting Lug
Moulded lugs for easy lifting and tie-down points.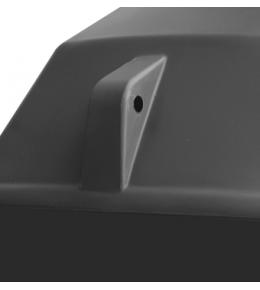 Seft Supporting Roof
The Self Supporting Roof Design eliminates the need for a centre support pole.
Corrugated Wall
Corrugated Wall for Strength
OUTLETS
Range of Custom Outlets Available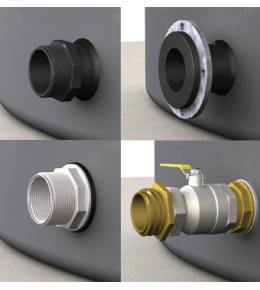 Dimensions
Capacity: 22500 ltr (5000 gallons)
Diameter: 3560mm
Overall Height: 2800mm
Manway Height: 2470mm
Have a Custom Order?
Have a problem that you think this product can solve? Our team can guide you through the process of bringing that solution to life.
We know that sometimes solutions involve some out of the box thinking, we work with you to make a custom solution that matches your exact situation and actually solves your problem. Fill out this form and our team will be in touch.