Slimline Tank 2,020ltr & Hyjet Pump (multi storey)
BSLT2020H5
Your 6 star rating is easy with our 2020L Tank & Multi-Story (550 watt) Pump Combination
Save Space: This small-footprint tank can be placed right against a wall as there is an overflow on both ends instead of central, so your pipework uses less space.
Save Time: Flexible hoses reduce hook-up time to 10 minutes. And, we put fittings on both sides of the tank so you don't need these details at order stage.
Save Money: Free on-time delivery to the Melbourne metro area. Easy, ready-to-go installation. Time = money.
Dimensions 2105L x 735W x 2010H
Capacity 2020 ltr
Colours are shown for illustrative purposes only and may vary.
What makes Polymaster tanks the toughest?
Self-supporting roof design means no support poles are necessary
Extra thick corrugated walls for maximum strength
Double strength UV+ resin ensures ultimate protection against Australia's harsh sun
One-piece construction with no joins, seams or part-lines
Certification to AS/NZ4766 tank standard
22 COLORBOND® colours
20 Year Warranty for peace of mind! *conditions apply
Fast delivery of rainwater tanks – delivered within 21 days
Australian Made

Fast Delivery
Up To A 20 Year Warranty
Features
Leaf Screen
Cleaner water with our 400mm mosquito-proof leaf screen, positioned in the centre of the tank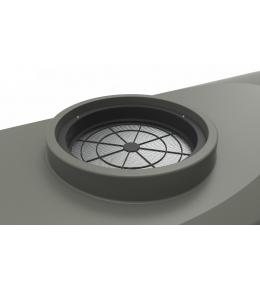 Overflow
Large 90mm overflow on both ends means less pipework required and an easier installation. This also means you don't need these details at order stage.  A cap is included for whichever end isn't in use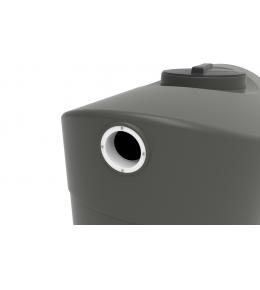 Design & Certification
New modern design, FEA testing approved & certified to AS/NZS 4766:2006 tank standard to ensure you receive only the best
Hand-grips
Easy grip moulded handles make manoeuvring on site simple and not back-breaking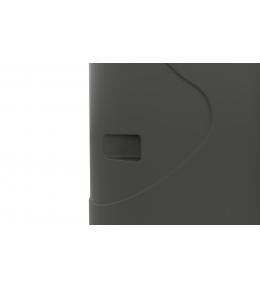 Door
Door conceals integrated pump (550 watt pump, multi storey), giving you a neat looking tank while protecting the pump
Outlets
Two 25mm spinweld outlets come standard, so it doesn't matter where your drain is located.  A plug is included for whichever end isn't in use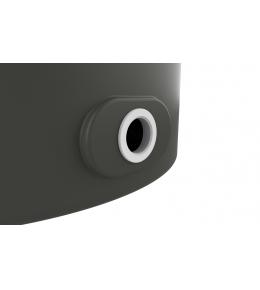 Colours
22 Colorbond colours to compliment any home
HYJET 550W Pump with flexible hoses
Pump is built into the tank before it leaves the factory with flexible hoses attached to reduce connection time to 10 minutes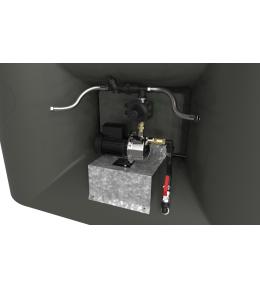 Dimensions
Height: 2010 mm
Width: 735 mm
Length: 2105 mm
Capacity: 2020 ltr (444 gallons)
Have a Custom Order?
Have a problem that you think this product can solve? Our team can guide you through the process of bringing that solution to life.
We know that sometimes solutions involve some out of the box thinking, we work with you to make a custom solution that matches your exact situation and actually solves your problem. Fill out this form and our team will be in touch.