7 Reasons Why You need a Polymaster Dosing Skid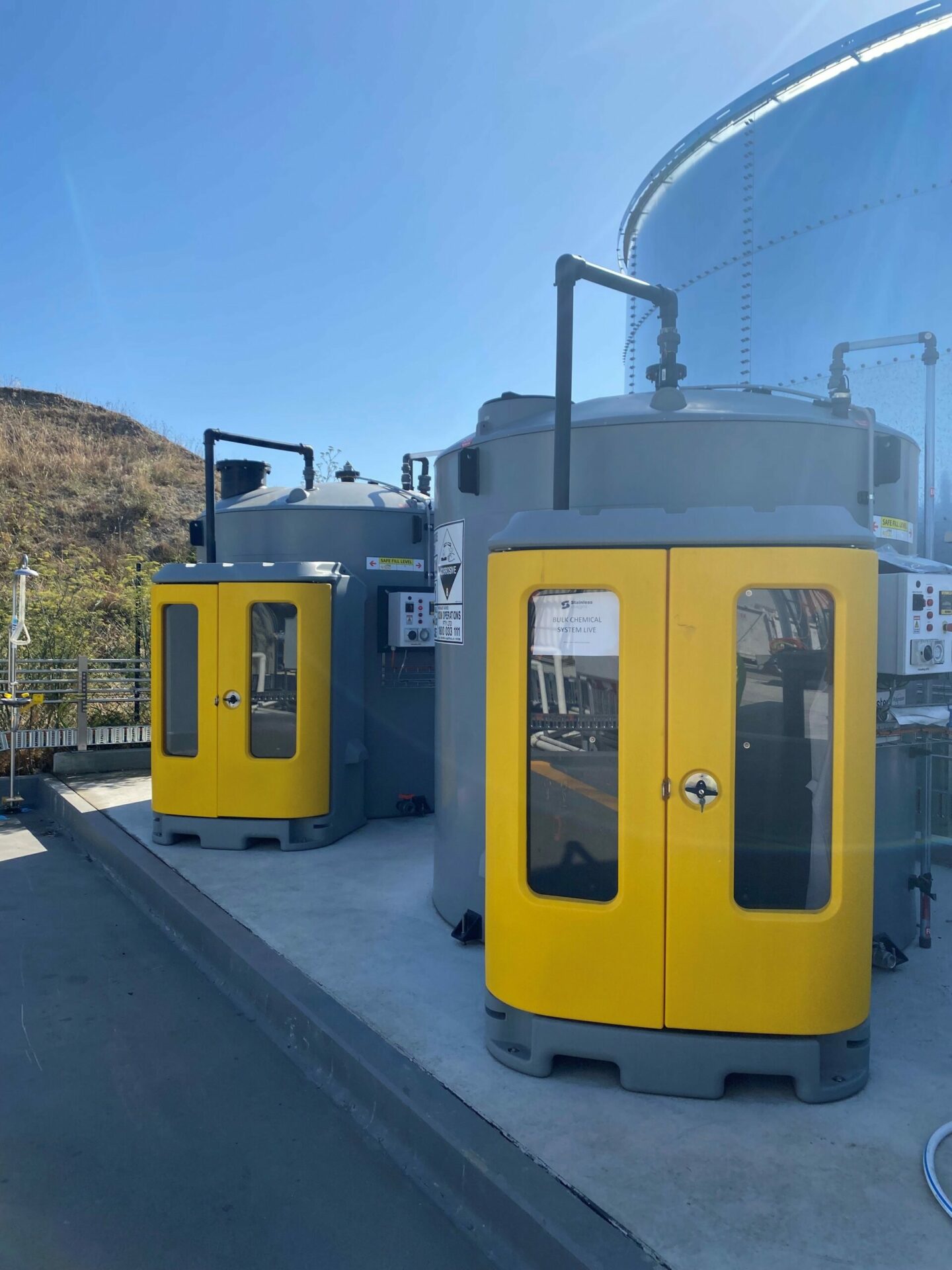 Polymaster has removed some mystery that surrounds dosing skid design.
When you strip everything back, a dosing skid is a series of pipes and valves, a sophisticated pump (or two), instrumentation and components configured to accurately dose a measured amount of chemical into a feedline with specific back pressure.
Over the past 7 years, our engineering team has reviewed every configuration of dosing skids our customers have had us build, which has allowed us to identify a common dosing pipework design across both a duty and a duty standby system.
These skids are designed for safe use and easy maintenance for your team, learn why a Polymaster Dosing Skid is essential for your business
1. Accurate Documentation for Your Needs: Datasheets / Step Files / Drawings
Our website gives you full access to documentation from STEP files, and drawings through to datasheets so you can identify what is included in the system. This will help your team build the models into your drawings.
Put us to the test. If you have a P&ID handy, check out our designs online
2. Protection from the Elements: All-Weather Cabinets for Dosing Skids
Dosing skids have several components besides just the pipework. Our all-weather cabinets house the skid, protecting them from the elements.
These cabinets are welded to our self-bunded chemical tanks, with the factory-finished or standalone pipework connecting the tank to the dosing skid. This set-up always arrives at the location already assembled.
3. Chemical Compatibility
Polymaster has already matched the chemical to the tank's polyethylene material, (see chemical compatibility) our dosing skids follow the same process so that compatible seals, valves and components are suited for the job on-site.
4. Safety First: Clear Visibility and Automatic Shut-Offs for Dosing Skids
The perspex door panels on the double-door cabinets that house the pipework give the operator a clear line of sight to the dosing system.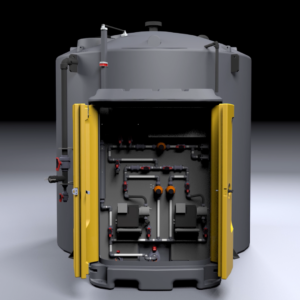 An actuated valve can be fitted to the 'in-fill' pipe to the dosing system which can automatically close the flow of chemicals in the event of a spill or rupture within the cabinet.
Cabinet bunding allows the temporary containment of any spill keeping the operator and the environment safe.
Ultimately, only tried and tested components are used within the skid. Such as +GF+ pipework and valves through to Grundfos DDA dosing pumps.
5. Truck Fill Panel
In addition to the dosing skid, an in-loading truck fill panel can be mounted to the tank for filling compliance and added safety. Chemical tankers can connect and power up via the Polymaster Truck Fill Panel knowing that power will immediately shut off when the high level is reached.
This eliminates the chance of overfilling and harming anyone on-site.
6. One Supplier / One Invoice / One Point of Contact
Rather than dealing with multiple suppliers and having to coordinate installers on-site to connect the system, Polymaster provides an end-to-end solution that is factory fitted.
Not only does this save time, but it also provides one point of contact on any of the components within the factory solution.
7. Costing Information
Because we've already designed the dosing skid to suit a large range of applications we can turn around a price for you quickly. No more waiting days or even weeks for a cost to get into your project budgets.
'Off-the-shelf', our pre-engineered dosing kits suit most applications throughout the industry, with a few minor inclusions and add-ons.  Our dosing skid even meets the Sydney Water and Hunter Water design specification.
So, as you can see, there are many good reasons why the Polymaster Dosing Skids are becoming the go-to choice.
Visit our dosing page to access all the relevant datasheets and drawings, or call one of our chemical team members on 1300 062 064 with any questions you may have today.