Diesel Essential – Essentially all you'll need for BULK storage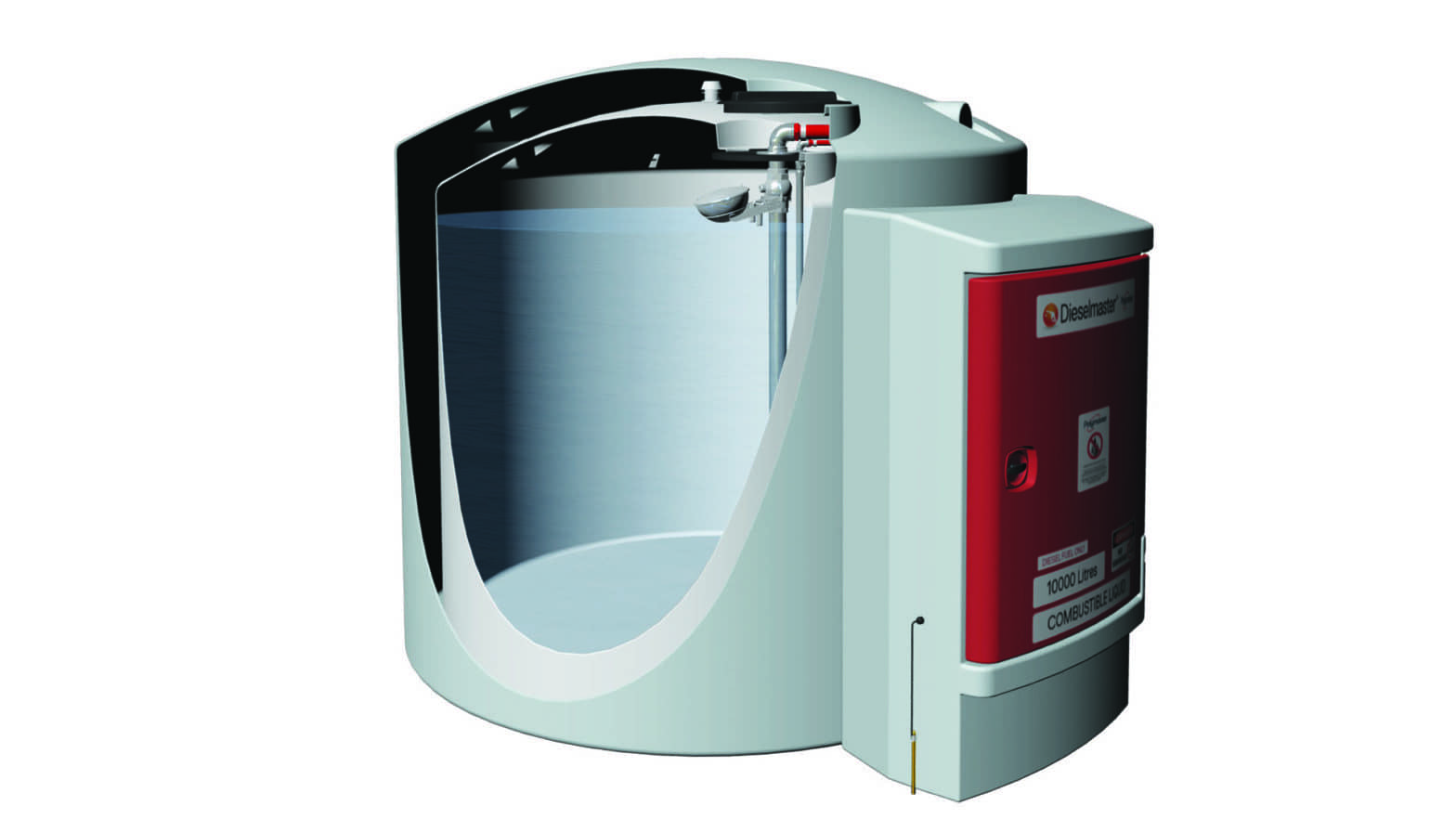 Having a Polymaster Essential Bulk Storage tank in your yard makes real 'cents' – saving you directly in the hip-pocket
Let's face it, diesel is expensive, so when you can save up to 25c a ltr buying bulk rather than at the servo, the NEW 10KL Diesel Essential is a smart choice – paying for itself in less than six full fills.
What you want is a tough storage unit that is ready-to-go when it lands on site, including these essentials:
240V powered unit
Auto shut off trigger nozzle and 6mtr hose for dispensing
Reliable 70lpm Italian Piusi diesel pump
30micron Water capture filter
Digital tank measurement
Dispensing meter to record usage
Quick connecting 2" camlock for tankers
Mechanical Overfill Protection &
A secure lockable cabinet to house all of the equipment
A polyethylene tank is so much stronger than you would imagine.
Apart from the obvious financial advantage a poly tank has over a steel tank, there are many other reasons why the Essential is your best choice. Check out the benefits of Poly Diesel Fuel Tanks vs Steel Diesel Tanks.
Move around your site
At dry weight these tanks are light weight (but tough) and are easily moved around site. A forklift with extended tines will do the job nicely.
If you want to make it even easier for an expanding business, consider one of our purpose-built galvanized skids.
Perfect Solution for all operators
The Diesel Essential is an ideal solution for owner drivers, small fleet operators, quarries, councils, equipment and hire companies, civil contractors and farmers.
The new Diesel Essential Self Bunded Tank is a product you can't live without – it's the Everyday Essential.
So, when you are ready, give the team at Polymaster a call on 1800 062 064 to discuss your options.