Poly Diesel Fuel Tanks vs Steel Diesel Tanks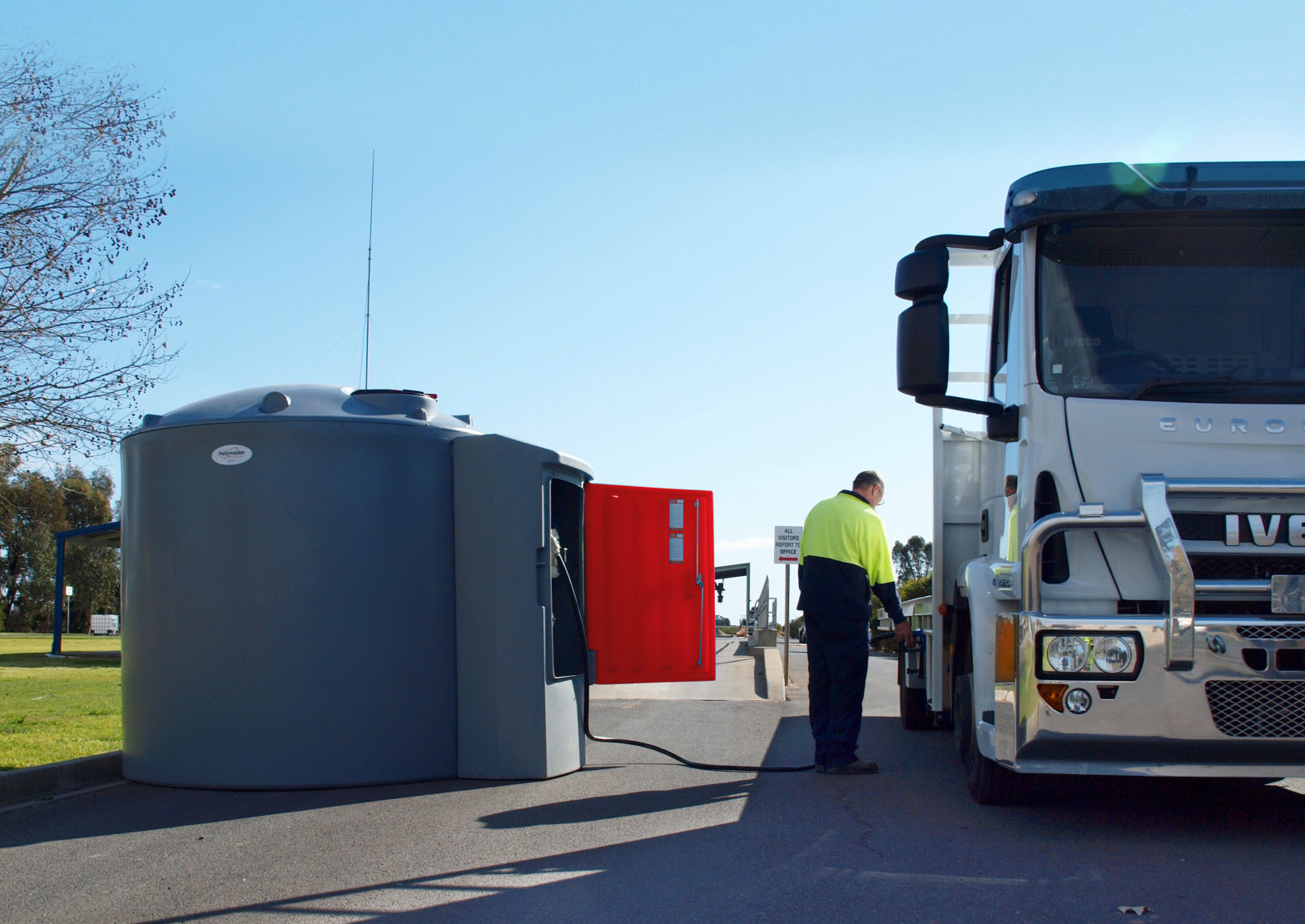 Around the world, especially throughout Europe, Polyethylene Tanks dominate steel when it comes to storing 10,000 litres or less of diesel. However, Australia lags behind in its take-up.
This is rapidly changing due to some significant and key advantages a poly tank has over steel, especially within the Australian environment.
As a fleet operator of 12 trucks, our business enjoys the financial benefit of bulk diesel deliveries on-site, as you would too.  However, the biggest question you need to answer is "which tank will give me the best bang for my buck".  (that's a figuratively speaking 'bang').
So, let's strip it all back for you, to make that decision easier.
1) Doesn't Rust
Fundamentally, a Poly tank doesn't rust.  Steel has the real potential to deteriorate over time and rust, allowing water to enter the tank.  Welds are a weak point and become a significant concern with steel tanks that have flat roofs.  Containerised diesel tanks have flat surfaces, that tend to hold water with no runoff, further encouraging metal degradation.
A well-designed Poly diesel fuel tank is manufactured in Australia for our weather conditions.  It's UV protected with a domed roof and comes with a 20+year tank design life.
Oh, and you don't need to repaint a poly tank like you do steel.  Its coating is for life!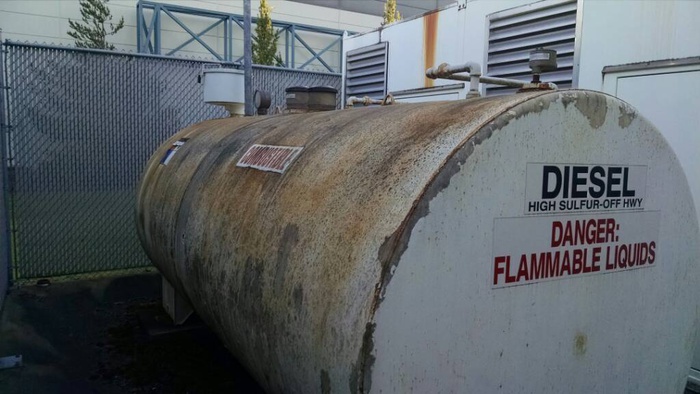 2) Super Strong and Flexible
There is a myth associated with a Poly diesel tank not being as strong as steel. On the contrary. If you have ever seen a truck or a piece of machinery 'hit' a steel tank, you know the consequences. It will either pierce the skin of the tank or crease it – which will attract oxidization of the steel.
A poly fuel tank, on the other hand, will absorb the 'hit' and bounce back into shape.
To make our bunded diesel tanks even tougher, Polymaster has a range of 'drag skids with bollards' available for high traffic areas and even easier manoeuvring around the site.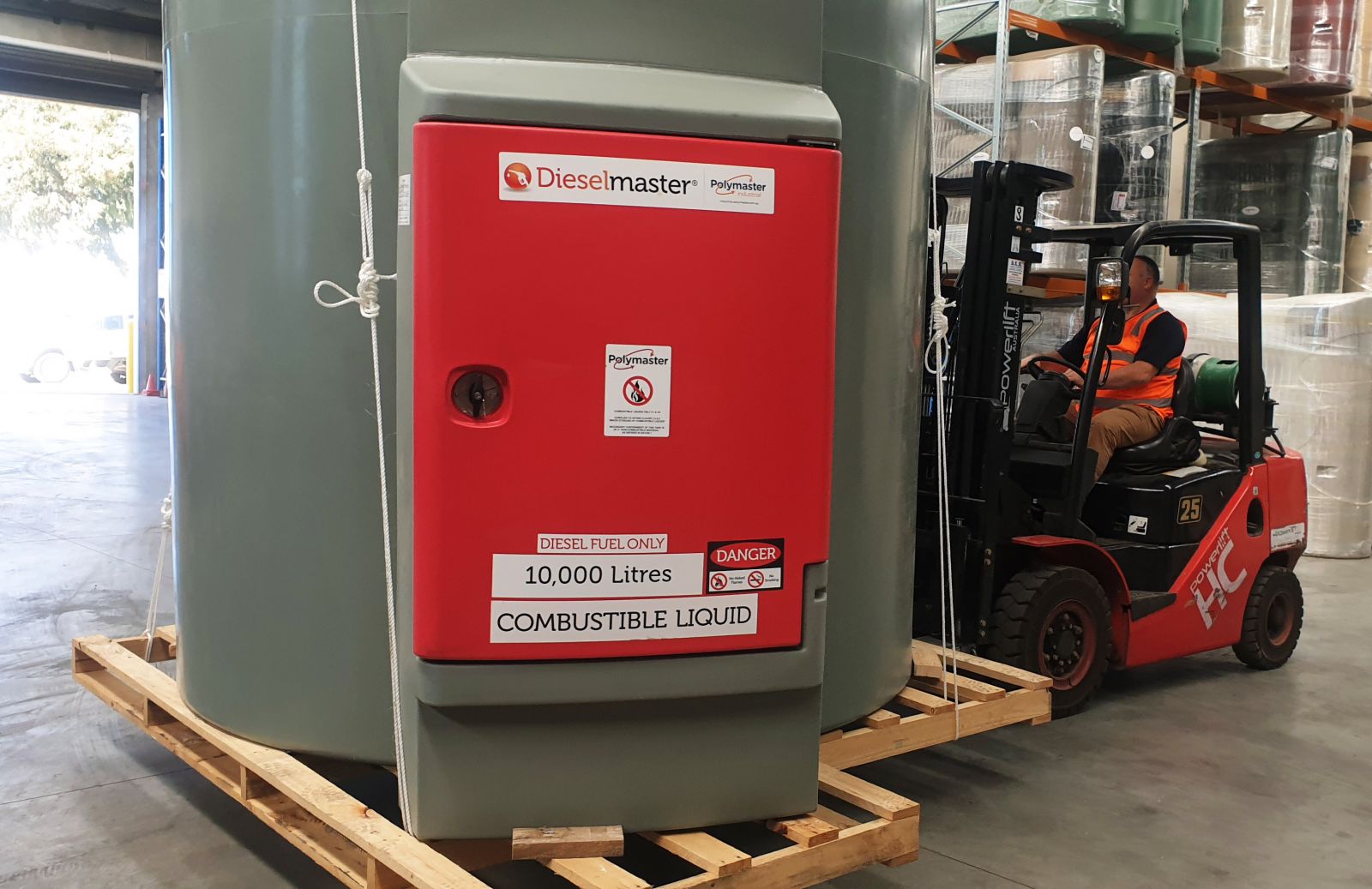 3) Easily loaded/unloaded
Poly tanks are much lighter than steel. There is no need for heavy equipment to load/unload a Poly diesel tank. Empty, they weigh less than 800kg whereas heavy steel can sit at 4,500kg – so cancel the crane.
When empty, a forklift with extended tines can easily relocate a tank around your site or load it on the back of the truck. If it is on a skid, the job is even simpler.
4) Manufacture Quality
Comparing 'like-for-like' a steel tank is approximately 30% more expensive than poly.
If you are setting up bulk diesel on-site for the first time you are likely to save up to 25c per litre compared to the service station bowser.  With that type of saving a Poly diesel fuel tank will pay for itself within the first 6 fills of a 10,000litre tank.  The accountant will be happy with that decision.
5) Steel is more expensive
Australia is a pretty harsh environment for equipment.  Many importers over the years have become unstuck with how demanding our weather and conditions are.
The overwhelming majority of steel tanks are built overseas.
A Poly tank is manufactured in 'one-piece' whereas a stainless-steel tank has overlapping welds creating potentially vulnerable points where oxidation can take hold.
A Polymaster tank is Australian made, designed for our environment.  So, with 25 years of tank manufacturing under our belt, our tanks last.
Condensation build-up
With a steel tank outside on a hot day, condensation builds up on the inside, causing water to form. Water in diesel is extremely harmful and expensive to your engine. A Poly tank eliminates this condensation.
SO HOW MUCH DIESEL DO YOU NEED TO STORE?
At Polymaster, we have the largest range of diesel storage options available for virtually all your applications.  Check out these great products: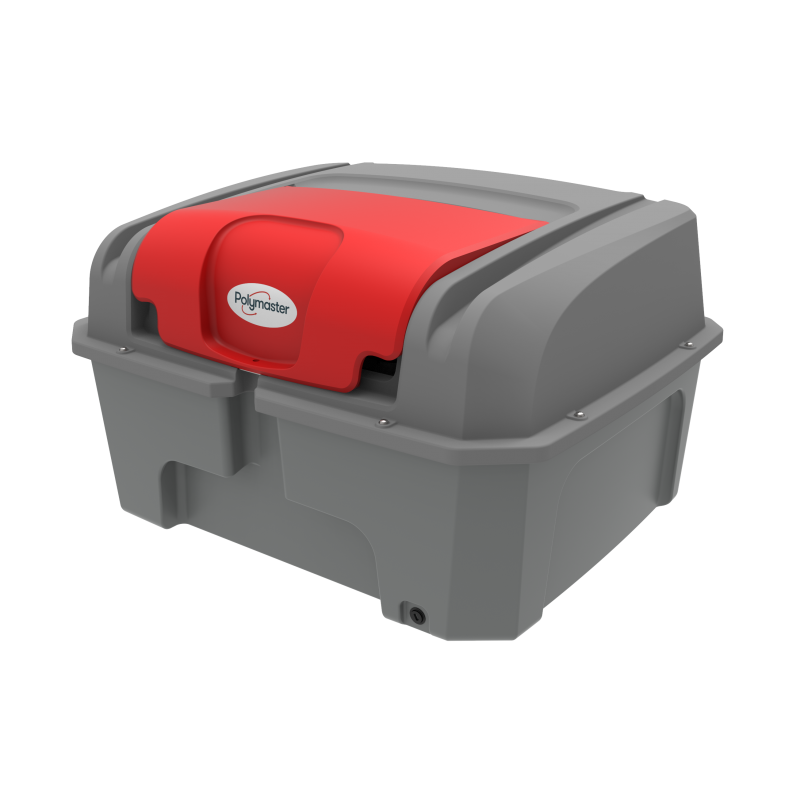 Portable Ute Packs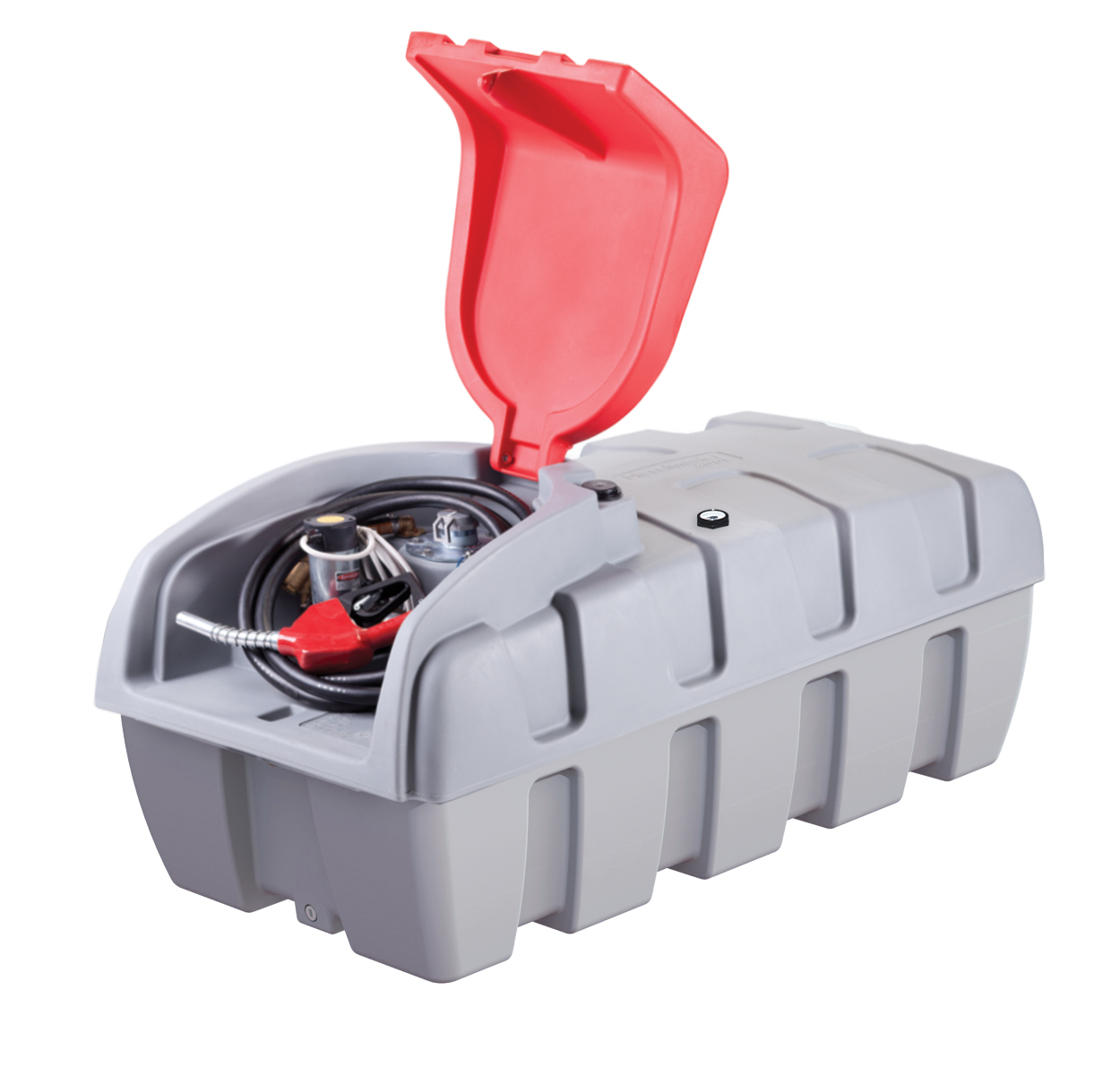 Bunded Diesel/AdBlue Ute Pack
Diesel Transfer tanks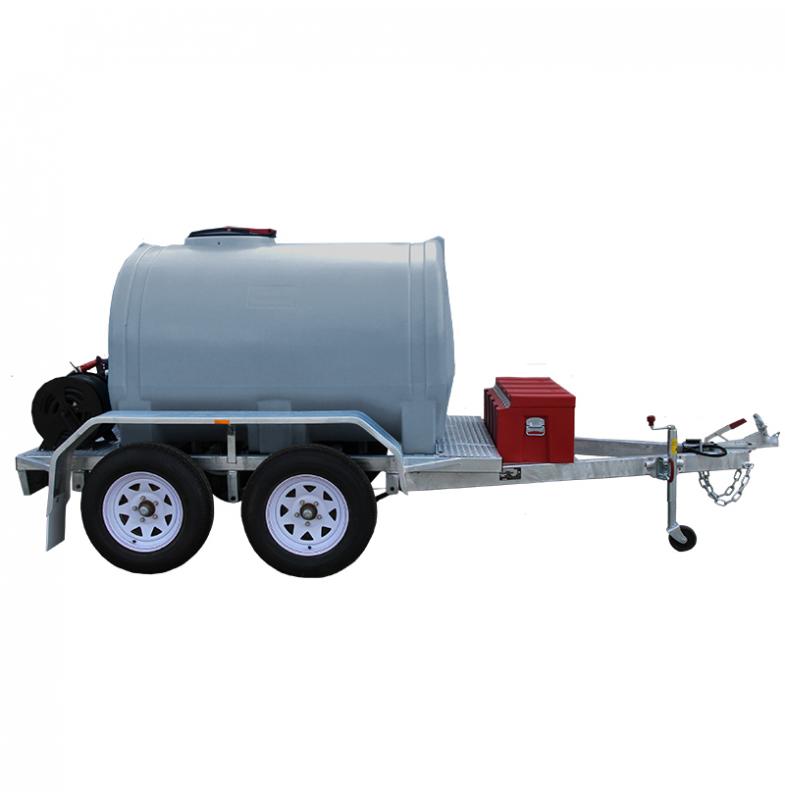 Diesel Trailers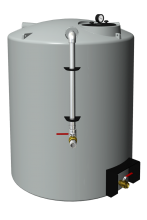 Bulk Diesel Storage Tanks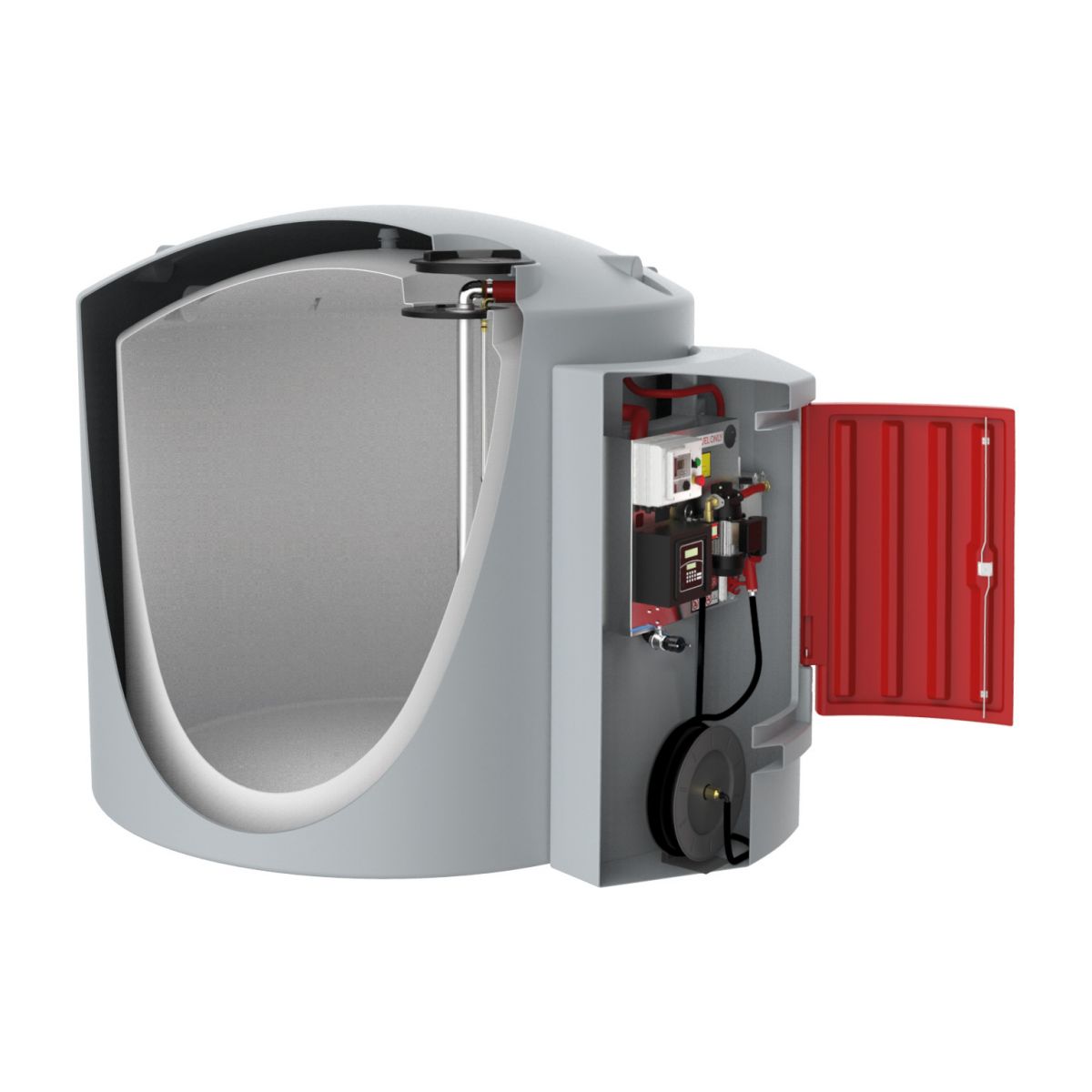 Double-walled Diesel Bunded "ready-to-go" Tanks
A Polyethylene tank is an ideal choice when you are required to store and dispense diesel, as well as becoming an asset to your business. They save you time and money! Being manufactured from cost-effective diesel-grade materials these strong and durable diesel tanks also reduce maintenance and downtime for your business.
Building on 25 years of Australian manufacture, Polymaster's range of quality diesel tanks delivers effective solutions for almost all requirements.  Whether you invest in a bunded diesel tank, transfer tank or ute pack, you're ensured the highest degree of security and safety when operating your equipment.