Polychoice Slimline Tank 2,000ltr
PCST2000
The PolyChoice Slimline™ 2000L rainwater tank has been designed for maximum water volume with minimum footprint at the best value for money.
POLYCHOICE SLIMLINE BENEFITS:
Modern slim design perfect for small urban spaces
Australian Standards AS4766:2006
Available in 12 standard colours
7 years warranty for your peace of mind
25mm Solid brass outlet
Dimensions 2370L x 600W x 2010H
Capacity 2000 ltr
Colours are shown for illustrative purposes only and may vary.
What makes Polymaster tanks the toughest?
Self-supporting roof design means no support poles are necessary
Extra thick corrugated walls for maximum strength
Double strength UV+ resin ensures ultimate protection against Australia's harsh sun
One-piece construction with no joins, seams or part-lines
Certification to AS/NZ4766 tank standard
22 COLORBOND® colours
20 Year Warranty for peace of mind! *conditions apply
Australian Made

Quick Delivery
Up To A 20 Year Warranty
Features
Pump
Suits optional submersible pump and changeover device
Volume
Can be coupled to other tanks for even greater volume
Leaf Screen
400mm Mosquito proof leaf screen
Overflow
90mm Overflow fitting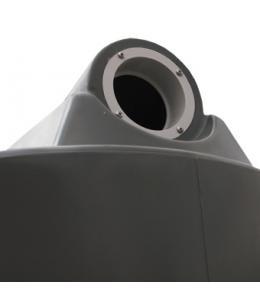 Lifting
Moulded hand-grips for easy lifting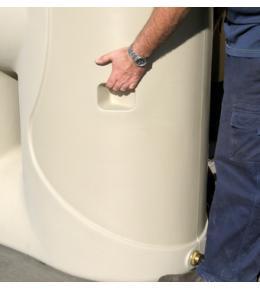 25mm Outlet
25mm Solid brass outlet
Dimensions
Length: 2370 mm
Width: 600 mm
Height: 2010 mm
Capacity 2000 ltr
Have a Custom Order?
Have a problem that you think this product can solve? Our team can guide you through the process of bringing that solution to life.
We know that sometimes solutions involve some out of the box thinking, we work with you to make a custom solution that matches your exact situation and actually solves your problem. Fill out this form and our team will be in touch.