Why Cone Bottom Tanks are Perfect for your Business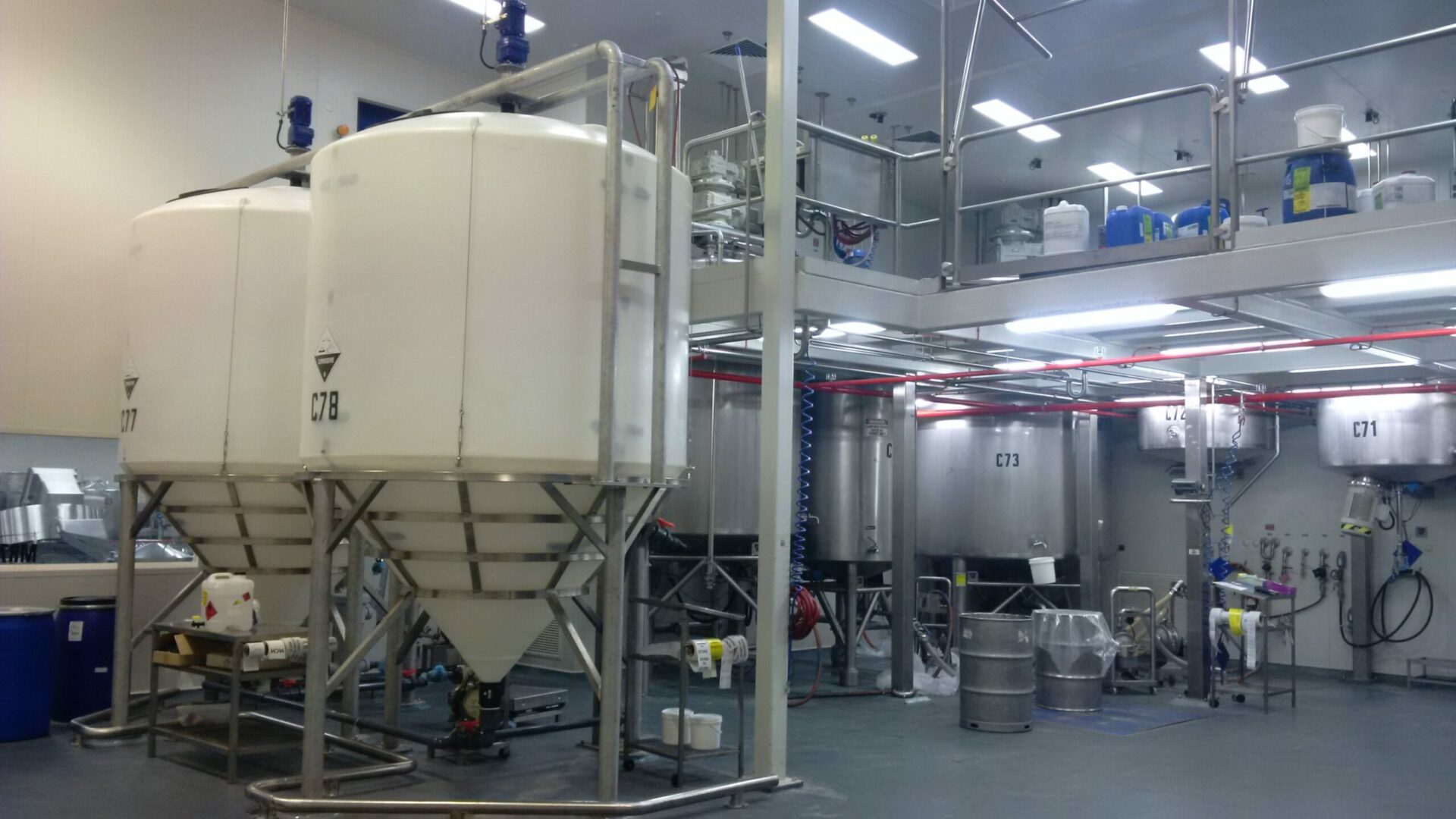 Cone bottom tanks provide the ultimate solution for applications that require complete drainage and are a necessity for efficient processing of some liquids. Using a cone bottom tank for some applications can save money and time when compared to a flat bottom tank.​
Fully drainable storage tank due to unique cone base
Assists in removing bacteria growth – no build up inside the tank
Resistant to most chemicals, oils and acids
Weather and UV resistant – 25 Year Design Life
Easy access for cleaning and dispensing
Certified to food-grade standards
Polymaster's cone bottom tanks provide a unique solution as they have a steep 50o cone. This cone angle ensures maximum performance, with even the most viscous liquids not building up inside the tank. The angle of the cone has also been tested and proved as most effective for solids settling and solids separation applications.
IDEAL FOR APPLICATIONS THAT REQUIRE;
Storing & dispensing wet or dry ingredients
Processing thick liquids
Sludge clarification & solids separation
Constructed using premium tank grade PE material, these tanks sit inside an engineered heavy-duty DuraGal frame for maximum support and longevity. Frames can be modified in material type and design to suit any application.
THESE TANKS CAN BE MANUFACTURED TO SUIT LIQUIDS WITH A SPECIFIC GRAVITY OF UP TO 2.
Included is a hinged lid for easy access, a self-supporting roof with no internal fixtures or supports, and fork channels to safely and efficiently move the tank around your site. Also, tanks can be modified with any number of welded fittings and pipework.
4 Reasons Why You Should Choose a Polymaster Solution?
Certification: Polymaster cone bottom tanks are tested and certified to PE standard AS/NZS 4766 they are Australian made with BPA free, food-grade polyethylene and certified to AS/NZS4020. They also meet the requirements of AS2070-1999 for food contact applications.
Cost Outlay: On average polyethylene, tanks cost 80% less than comparable steel tanks.
Movability: Polyethylene tanks are lighter and easier to move.
Range: 600 to 12,500ltrs and ideal for wineries, breweries, rural producers, food and beverage manufacturers.
For more information call 1300 062 064 and speak to a Polymaster expert