Polymaster offers chemical and process tank solutions for the safe and convenient storage of liquids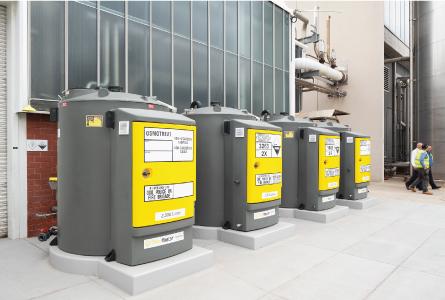 Polymaster's primary focus within food and beverage is assisting in the design and supply of tanks, chemical dosing and installation services. The company's industrial sales manager, Daniel Steele, said tanks can be used in most divisions within food and beverage, including breweries, abattoirs and dairies. "We offer bulk chemical storage tanks, self-bunded tanks and cone bottom tanks. Where IBC's are used, Polymaster offers a unique IBC Mother Tank, which makes it easier and safer to decant liquids from IBCs."
We offer the complete solution with our in-house engineering and project management teams. We can make handling chemicals a lot safer, we help companies reuse wastewater and we save on downtime in the plant." All of Polymaster's chemical tanks undergo rigorous testing to ensure there is no chance of a leak – making it safer for staff to handle, said Steele. The internal bunded tank is fully encased with an outer, secondary containment, tank so nothing can leak out, he said. The chemical tanks also remove the need to install costly concrete bunding and are not subject to rainwater ingress. They come in 1,500-litre to 30,000-litre bunded capacities.
"The self-bunded tank design detects if a tank is being overfilled and it will prevent that from happening. The customers will also be notified if there is a leak," he said. This works with a small power control panel, which relays information in real-time. "When they are filling the tank, it's got a high volume alarm. It also stops the pump, making it virtually impossible to overfill the chemical tank.
"The tanks are made from a high anti-oxidant polyethylene, which means they are not subject to corrosion from most chemicals used in the food and beverage industry. They are also fully UV resistant and come with a 25-year design life," said Steele. Manufactured to Australian Standards, the tanks are made to last, he said. "They are very durable, they are very UV resistant, they last through Australia's extreme weather and they don't break down."
The IBC Mother Tank – also commonly used in the food and beverage industry – is designed with all the needed features in mind to make it easy to fill and empty, said Steele. An IBC can be placed on top of the Mother Tank from any side and then gravity fills the 1500-litre Mother Tank below, through flexible hosing and a camlock connection, with no pumps required. "With the design of the IBC Mother Tank, it completely drains the IBC and transfer hose so there is no potentially harmful chemical residue left to get in contact with the operators," he said.
The tanks are not only designed with safety in mind, but they also help businesses save on water consumption. "Food and beverage places produce a lot of wastewater. We help manage that." Instead of discarding wastewater, Polymaster's tank systems can help treat the water, which saves businesses money, said Steele. "With water being so costly, and the drought conditions in Australia at the moment, everyone wants to do their bit on that front."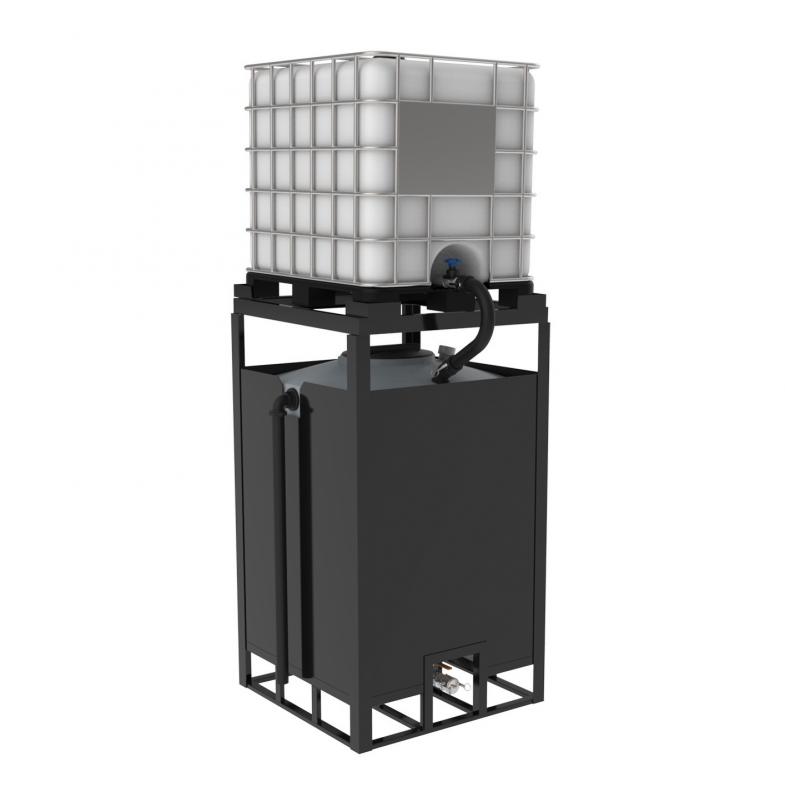 To help maintain the quality and longevity of the tanks, Polymaster offers end-to-end solutions of designing the tank system, manufacture of tanks and accessories, installation of tanks, tank inspections and also offers maintenance solutions.
Other tanks sold by Polymaster include cone bottom tanks, which are open vessels that offer a self-draining functionality. These are capable of complete discharge of contents following a mixing process. For businesses wanting a tank that is out of sight, there are also underground liquid storage tanks available.
Other solutions within the Polymaster range for bins and hoppers that are used heavily throughout the food and beverage industry. With a focus on occupational safety and health, and increasing productivity, there are many pallet bins, cone-bottom hoppers and food transfer tubs that come in different configurations for ease of use, said Steele.
For more information call 1300 062 064 and speak to a Polymaster expert.