Why a Self-bunded tank outperforms a Single-Walled Tank!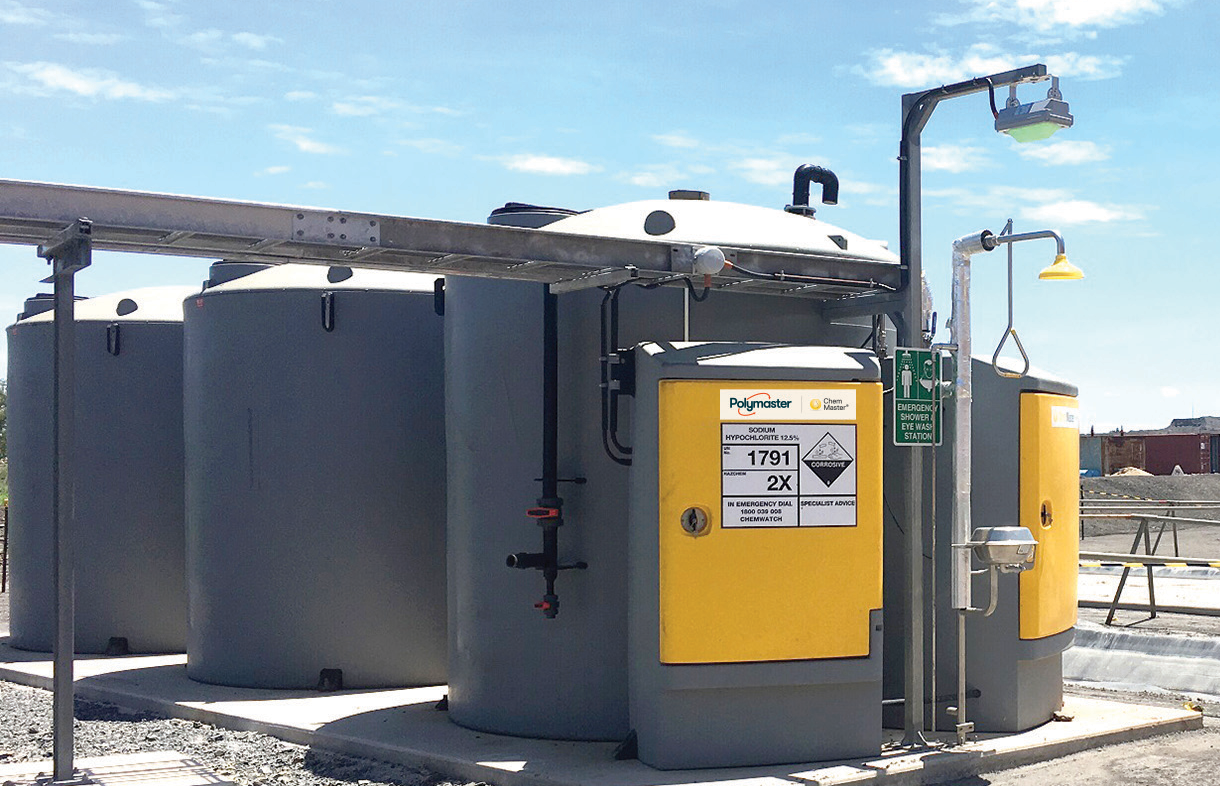 Historically, bulk chemical storage on-site consisted mainly of a large concrete bund encasing a variety of single-walled tanks. While concrete bunds are designed to promote safety and stop spills from entering the environment, they also add cost to a project, take up more real estate, and require continuous costly maintenance.
As we know, concrete bunds deteriorate over time. The liner can pull away, the reinforced concrete can crack, and the coatings tend to peel away. If a spill occurs at this point, the concrete bund will not perform as intended.
So, let's break down why moving away from a single-walled tank and concrete bund to a self-bund tank is the way forward.
For a new site with a single-walled tank can be costly to build and time-consuming to complete correctly, but bunding is crucial for storing chemicals on site.
Before the bund can be built, the design and shape of the bund needs to be planned out based on several factors, including:
How many tanks will be housed within the bund?
What is the capacity for the bund to keep the smallest footprint possible?
How close to the wall will the tanks be?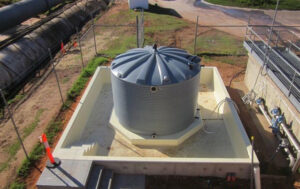 Once the planning of the bund is complete, construction then can start. A new concrete bund can cost around $25,000 – $30,000 + mark for just a small bund to house a single tank!
When building a bund out of bricks/blocks, internal waterproofing will be required due to potential leak points of the mortar and render. (from EPA liquid storage PDF )
When constructing a bund, you must make sure all cables are sealed correctly, the bund lining effectively contains whatever chemical is being stored and it must be serviceable to remove rainwater/contaminated liquid out.
Did you know if you are using an existing concrete bund on site, the height of bund wall can be lower when using a Polymaster self-bunded tank. This is due to the 110% bund capacity already built within the tank.
Australia estimates to repair a single-walled tank concrete bund is between $15,000 & $30,000. This repair includes anything from regrouting to installing a new membrane liner to complying with current laws.
Just for repairs, this becomes a costly process in and of itself.  Due to precipitation and other environmental contamination, traditional bunds and bund sumps require regular repair. Because the Polymaster Self-bunded Tank is self-contained with UV protected outer material, water ingress is not a concern
When using a Polymaster self-bunded tank, it's simple to store mixed chemicals on site. The self-bunded tank can be readily moved about the site for short or long-term storage, without the need for the concrete bund.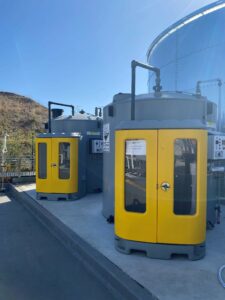 Mixed chemical storage within a concrete bund requires a single-walled tank to be divided by internal bund walls.
These are not required with a Self-bunded tank, giving you flexibility of movement of tanks and cost saving.
The self-bunded tank has 110% bund, a tank within a tank, and can hold 1900+ chemicals.
Like-for-like cost comparison:
Self-bunded Tank & Single-walled Tank!
Comparing apples-with-apples, we need to consider the actual costs associated with the single-walled vs the self-bunded tank.
On the surface, the tank cost is different, with the single-walled tank being approximately 50% less expensive, but that's more of an apples and oranges comparison.
Let's look further:
Option 1:
10,000ltr Self-bunded Tank
Installed with Polymaster Chemical Kit, includes – Level indicator, Top-fill assembly, Outlet, Overflow, Vent, Bund Alarm, Sensor Mount & Chemical Name Plate
$20,000 – $26,000
Option 2:
10,000ltr Single-walled Tank
Installed with Polymaster Chemical Kit, includes – Level indicator, Top-fill assembly, Outlet, Overflow, Vent, Sensor Mount & Chemical Name Plate
$8,000 – $12,000
Single Tank Concrete Bund
Total Cost – approx. $33,000 to $38,000
To construct a slab in a treatment plant, food processing plant, or other facilities in a professional manner, a variety of different professions are necessary, including a civil engineer for design, a concrete contractor, and a lining firm, among others. This cost is why the price can be pushed so high.
Our Self-Bunded is a 'tank within a tank,' with the outside tank providing the required 110% bund. This option eliminates the need for a concrete bund, but it also gives you more space and freedom on your job site and decreases your footprint on-site by 66%.
This approach will save you anything from $15,000 to $20,000 in the long run.
That's why investing in a Polymaster Self-Bundled tank from the start is a better option.
 What are the advantages that come with purchasing a Self-Bunded Tank?
Secondary containment – The outer bund at 110%.
Space and cost savings – The self-bunded tank decrease's your footprint on-site by 66%.
The ability to move tanks around the site – Not sticking to one place due to bund.
25year UV Protection Design Life – Can be exposed to the elements, sun or rain, and last 25 years.
Store over 1900+ different chemicals safely – Can safely store your chemicals, including 98% Sulfuric Acid and fuming chemicals such as Nitric Acid.
Our tanks comply to AS 3780 – 2008, which sets out requirements and recommendations for the safe storage and handling of corrosive substances.
Our tanks comply to AS/NZS 4766:2006 which states polyethylene tanks to ensure they have been properly designed and manufactured to be fit for purpose.
You can find our Self-Bunded tank range here on our website, where you can download all drawings, datasheets and STEP files or feel free to contact our team on 1800 062 064